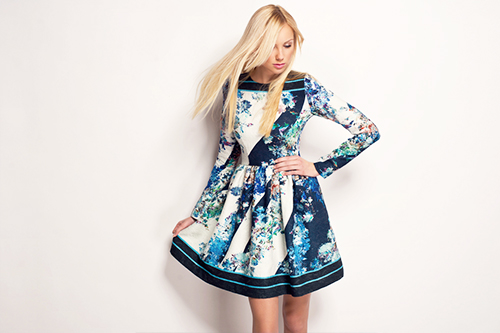 The dress is an integral part of any woman's wardrobe. Whether it be a casual, everyday sunny dress to a formal evening number or something completely different, you can never underestimate the dress to add an element of class to a lady's wardrobe.
Sometimes, however, we purchase a dress that we absolutely love but then come to realise it needs some alterations. It's happened to all of us, and as frustrating as it can be it shouldn't have to stress us out. When you need a dress that needs shortening, lengthening, taken in, out or anything in between, you can bring it to the experts at Instafix to have your dress looking stunning in absolutely no time!
Located in Sydney CBD and DFO Homebush, we have earned a reputation for fixing all types of dresses quickly and efficiently. We even provide wedding dress alterations, so if your bridal gown needs a little touching up in time for your special day, bring it down to Instafix and we will have it looking absolutely gorgeous in no time at all.
​
Stunning Dress Alterations near Burwood
Servicing clients from Paramatta and Blacktown to Burwood, Ashfield to Bondi, and North Sydney to Rockdale, we can take care of whatever you need altered and do it fast! We believe in providing beautiful alterations but doing it in time for when you need it most, so if you need something altered in a really short period of time, just ask about our EXPRESS service. We will ensure that your garment is good to go right on time for your big event.
If you have any enquiries about our service, feel free to call us on 0414 734 660 or fill out an enquiry form on our contact page and we will get back to you with all the information you require.
​
Come to Us for All Your Alterations Needs